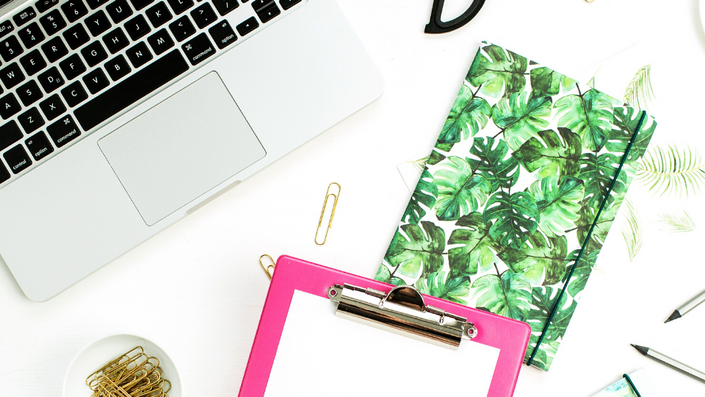 Create, Launch and Grow Your Online Presence
An A - Z Blueprint for Turning Your Passion into Viable Income
Welcome to the Empower Network - a channel that enables you with the tools, resources, and action plan you need to follow the path you've defined for yourself and convert your passion into an income-generating asset!
---
Do you have an idea you've always wanted to turn into a business? Have you ever wondered what it takes to build an online income-generating machine that will allow you to leave your regular job behind and work from home? Or build a profitable side project in addition to your full-time job?

It's not as complicated, difficult, or investment intensive as you might think. I started with one website 6 years ago and grew to 8 websites, which now generate a healthy monthly income for me.
The Create, Launch and Grow Your Online Presence course is an awesome step-by-step A - Z blueprint you can use to build and grow your online presence, and eventually start generating real income from it.
There is a lot more to creating and growing an online empire than launching a website and slapping a few ads on it especially if you intend it to become a full-time income or a profitable side project.

When I started working online, I approached things in a haphazard manner without a proper plan in place and tried to do everything, which led to wasting a lot of time.
As the years passed, I've fine-tuned the process down to an art and now manage and run all my online presence with military precision.

When I wake up in the morning and check my online projects, I am amazed at how much money it has garnered for me while I was sleeping.
When I started, it wasn't really something I thought was possible because it sounded like a scam but I started paying attention after I earned my first $100.
---
You can make as much money as you want. It's all about learning the ropes and putting in the work.
---
I have collated the best of the best information into this A - Z blueprint including what you need to get started, how to get started, choosing, building on, and testing your idea (s), creating profitable income streams from your idea (s), the best way to grow an audience and start turning your efforts into profits ASAP, creating an implementable action plan, managing your time (vital for success) and so much more.
With this course, you won't have to go and conduct additional research afterward because you feel like there's still some component missing and you don't know the next steps to take. I hate it when course creators do that in a bid to upsell you something else.
That won't be happening here. Everything you need to get going with your online idea is right here and if it isn't, I'm here to provide additional answers and hold your hand through any confusing parts of your project at no additional cost!
I am always learning and as I learn, implement and succeed, I intend to update this course accordingly so the value of this course for you is never-ending.
---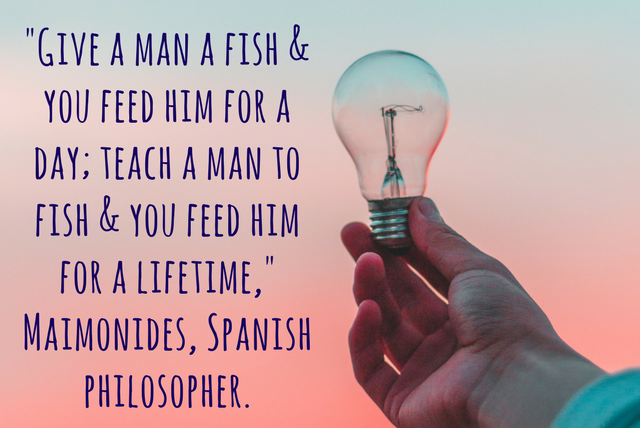 ---
What I teach in this course works because I tested it and made sure it works before I created the course. This is how I run all my projects. I test, experiment, and ensure it will deliver before I share it with anyone because my reputation and integrity mean a lot to me.
This course includes 13 modules with over 45 lessons including workbooks, worksheets, private one-on-one coaching forum, and lifetime access irrespective of how many modules, freebies, or bonuses are added after purchase.
The 13 modules in this course break down everything you need to know to create, build and start making money online via many different things that have been tested and implemented. You will be able to focus your strengths and develop your weaknesses.
This course is the first in the empower series; a self-empowerment initiative to enable doers, dreamers, and thinkers with the tools, resources, and action plan needed to follow the path they have defined for themselves.

As the flagship course, you can sign up for the introductory fee of $147 - that's less than you spend on coffee in a month!
Why is the price low when similar courses charge hundreds of dollars? I want as many people as possible to access it because it's a self-empowerment initiative.
The purpose is defeated if it costs so much money that people have to make credit card payments or pay over several months at additional cost to afford it.
---
This course will open up your creative inner, help you tap into a funnel of ideas, create an implementable action plan, build, launch and start making money ASAP.
---
Additionally, the first 20 students will receive one-on-one coaching and other freebies from me in a private forum set up specifically for this purpose.

If you've never had an online presence or have no clue what creating and developing an online presence involves, then this course is for you. I will walk you step by step through everything.
If you get confused at any point, you will have an opportunity to ask me questions later on at the end of the course.
Courses like this retail for as high as $497 but that defeats the purpose of creating this course for me (self-empowerment). In addition to the budget-friendly investment of $147, I can guarantee you will not find the same kind of content and value in similar courses.
This is a total package course. You won't finish this course and feel like you have to go somewhere else to sign up for another course just to move one step forward with implementation.
Invest in your self-development now!

Course Curriculum
Welcome to the Empower Network
Available in days
days after you enroll
Module 1 - The Four Pillars of Online Success
Available in days
days after you enroll
Module 2 - Passion and Idea Generation
Available in days
days after you enroll
Frequently Asked Questions
When does the course start and finish?
The course will be available forever. It is a self-paced online course and you can start and stop as you like.
How long do I have access to the course?
You have lifetime access to the course. After enrolling, you have unlimited access to this course for as long as you like - across any and all devices you own.
I've never done anything online. Will this be difficult?
I'd never done anything online when I launched too. The difference between when I started and when you start is you have me to hold your hand through the entire process in addition to the step by step A - Z blueprint provided in the course.
How will the course be delivered?
Create, Launch, and Grow Your Online Presence will be delivered via text through tutorials, worksheets, workbooks, PDFs, references, templates, and one-on-one coaching. There are also some videos included where necessary.
Is it targeted to a specific interest group or niche?
No. That's why the title is broad. The techniques can be used to launch your online presence for whatever niche you're interested in.
Does it matter where I live?
Nope, You can apply and adapt the techniques for wherever you live. The beauty of this course is all you need is a laptop and access to the Internet and you're good to go no matter where you live.
How long will it take me to complete the course?
This is up to you and how much time you're willing to devote to it. You can power through within a few days if you're a fast learner or it will take you a few weeks or even months but the good thing is the course is always there and I'm always here so go at your own learning pace.
Will I have to pay more money if the course is updated?
Nope. It doesn't matter how many modules are added after you purchase or how many updates are provided later on, the course will always be accessible to you once you've registered.
What if I am unhappy with the course?
Definitely don't want you to be stuck with something that makes you unhappy. If you're not happy with the course, we offer a full refund within 30 days minus the Paypal administrative fee. However, we'd like you to show us that you went through the course and took some action as nothing in this course will work if you don't create an implementable plan.
I still have questions.
If you still have questions, please send an email to
[email protected]
and I'll be in touch ASAP.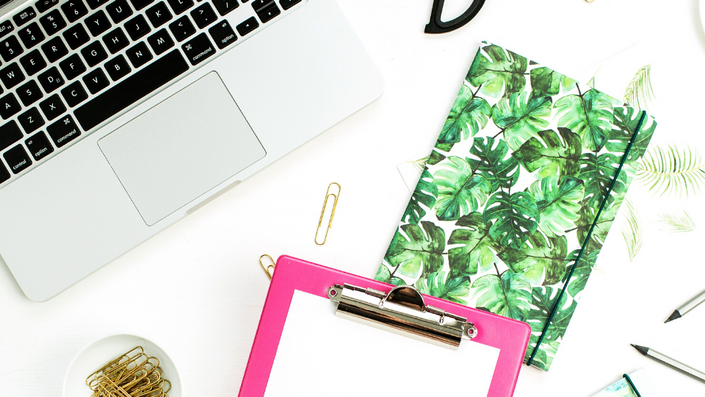 Create, Launch and Grow Your Online Presence
An A - Z Blueprint for Turning Your Passion into Viable Income
Your Instructor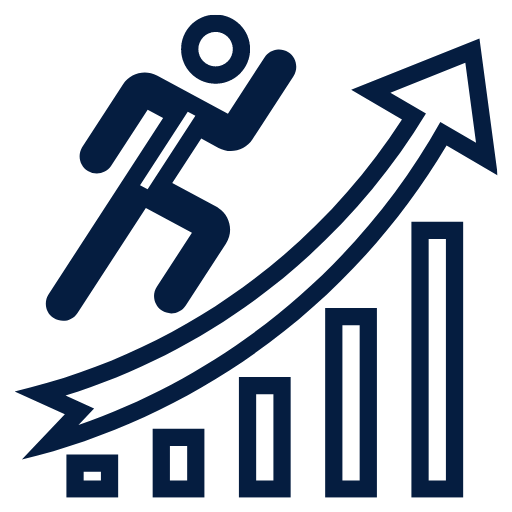 I began my foray into the online world in 2007 when it was still relatively new. To me, it was just somewhere to muck about back then. When I discovered the potential, I launched my first serious website in 2012.
In 2014, I quit my 9 - 5 to focus on my online initiatives, which have now grown to include 8 websites and several successful non-fiction books.
I have been featured on HuffPost, AWS, Kinky Curly Coily Me & Kinky Curly Yaki. When I'm not working, I'm traveling, working out or eating chocolate. I believe in self-empowerment and the sleep revolution. Welcome to the Empower Network!